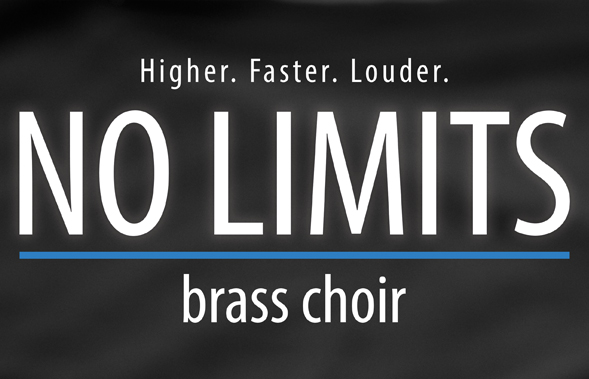 No Limits Youth Brass Choir is an all brass ensemble comprised of Trumpets, Horns, Trombones, Euphoniums, and Tubas. No Limits now offers two levels of ensembles: No Limits 1, a select auditioned ensemble of 8 trumpets, 4 horns, 3 trombones, euphonium, and 1-3 tubas and No Limits 2, a non-auditioned ensemble with more flexible instrumentation. Past repertoire for No Limits 1 has included Beethoven Symphony No. 5, Pictures at an Exhibition, William Tell Overture, 1812 Overture, Tchaikovsky's Romeo and Juliet, Bizet's Carmen, Egmont Overture, and many other great orchestral works. This season No Limits 1 has performed Finlandia, the 4th movement of Beethoven's 5th Symphony, and will be performing Pictures at an Exhibition at their May 19th concert. No Limits 2 will be performing a Suite from Susato's Dansyre along with a joint performance of March to the Scaffold from Berlioz's Symphony Fantastique.
No Limits 1 rehearses Sunday evenings 5-6:30pm at Wooddale Lutheran 4003 Wooddale Ave S in St Louis Park. No Limits 2 rehearses Sunday afternoon 4-4:45pm also at Wooddale Lutheran.
No Limits also offers a summer session for which more information will be available let March or early April. Summer session also is open to all players and does not require an audition.

All openings are currently filled for the 2018-2019 season in No Limits 1 No Limits 2 has openings yet in all sections with rehearsals beginning March 3rd 2019.
Next concert: May 19, 2019 - joint concert No Limits 1 and 2
To register: Sign up here
For more information: ​
contact
​​​